Osteo Odonto Keratoprosthesis (OOKP)
In 2016, Dr Webber became the first Oral and Maxillofacial Surgeon in Australia, and the Southern hemisphere, to perform the surgical procedure known as Osteo Odonto Keratoprosthesis(OOKP) or "tooth in eye" surgery. It is an operation that restores vision in the most severe cases of corneal scarring causing secondary blindness.
He successfully performed the surgery at the Sydney eye Hospital alongside Ophthalmologist, Dr Gregory Moloney. It has been a very exciting time for Dr Webber and the Australian Surgical Community and the results thus far have been extremely encouraging. He is looking forward to treating many more deserving Australians in the near future.
Read more in a recent Ramsay Health news article here.
And here in the Daily Telegraph.

View more on 60 Minutes Australia, this Easter Sunday. Watch a sneak peek!
The procedure:
Before surgery: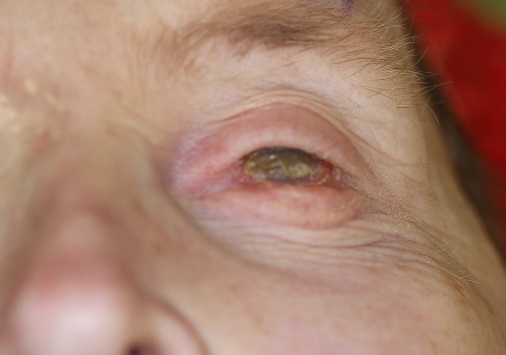 After tooth surgically removed: